Front Page!
The interview that I had on Saturday, turned into a front page article in the
Huron Daily Plainsman
! Check out the article
here
. Roger did an excellent job and surprised me with the extent and placement of the article, thanks Roger.
I have gotten my logo from
Mary Williams Design
, and here it is making its internet debut....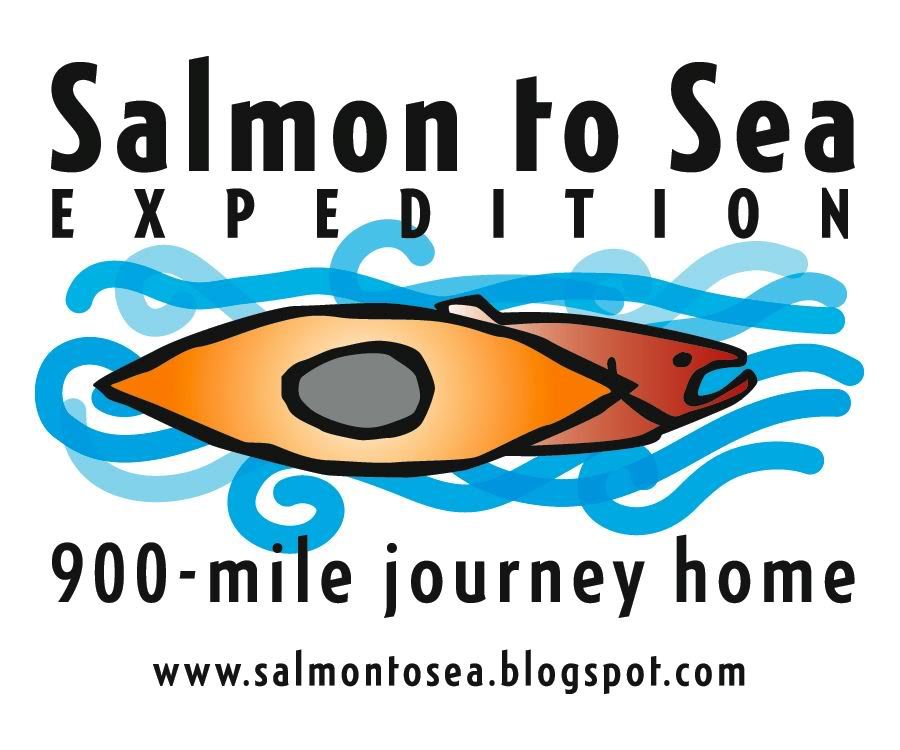 Thanks a million Mary, it is awesome! What do you think? Awesome, that is correct!
I believe that Kevin Colburn, National Stewardship Director for
American Whitewater
, will be joining the Salmon To Sea trip. If only for a short time. He has expressed interest in paddling for a day or two with the trip and writing and article for the AW Journal. Kevin is a great paddler and an amazing force in river management, negotiation skills, natural resource law, and regulated river restoration.